As 2022 winds down, we see that our recent move didn't go as planned. (For many of us, I think "unexpected" describe recent years.)
Oh, we love New England. It's where we find chatty, happy, people and an immediate sense of community.
We love the coastline and salt air, the art galleries and creative opportunities.
In addition, New England landscapes provide a sense of renewal and exhilaration.
But, especially on raw and rainy November days in Maine… we miss our near-daily visits to Disney World.
What's next? Currently, it's a coin-flip. It could be Florida. It might be New England. It could be both, as "snowbirds."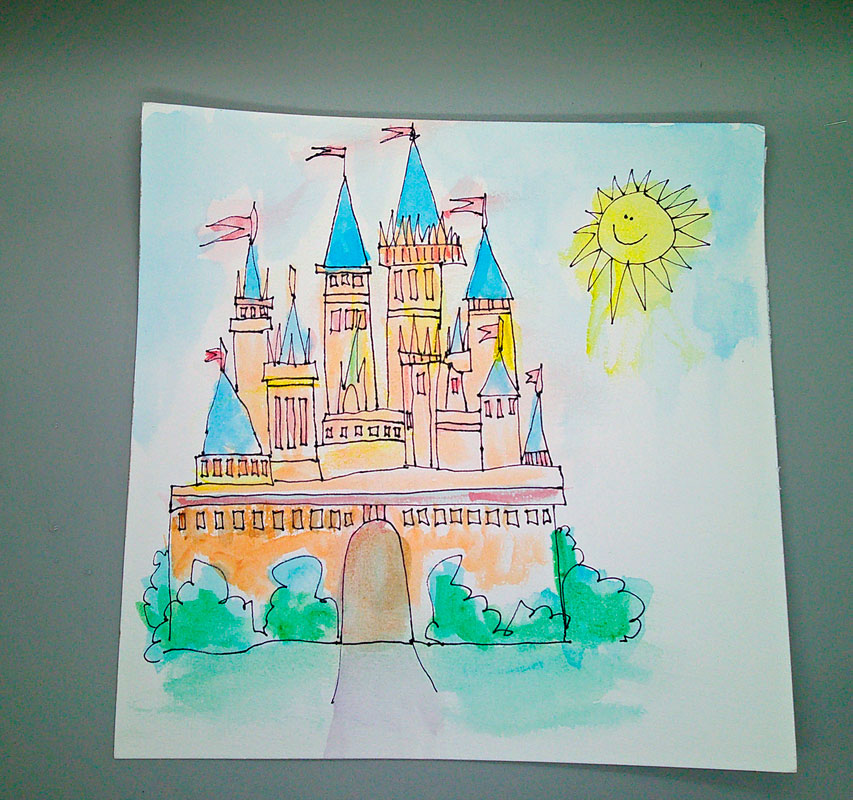 Last week, testing Mmarte watercolors, I sketched that picture (above), inspired by the Disney castles.
I love it, despite its obvious imperfections. Of course, the same could be said about life.
Right now, we're weighing the lifestyle we want and where (or how many places) to call "home."
Fortunately, my husband and I are still hand-in-hand – literally and figuratively – wherever we go. (After 20 years, I think it's pretty amazing that we're still so starry-eyed about each other.)
Art is part of my process. It speaks to me and informs me about who I am and the life I want.  Here's a recent art journaling entry.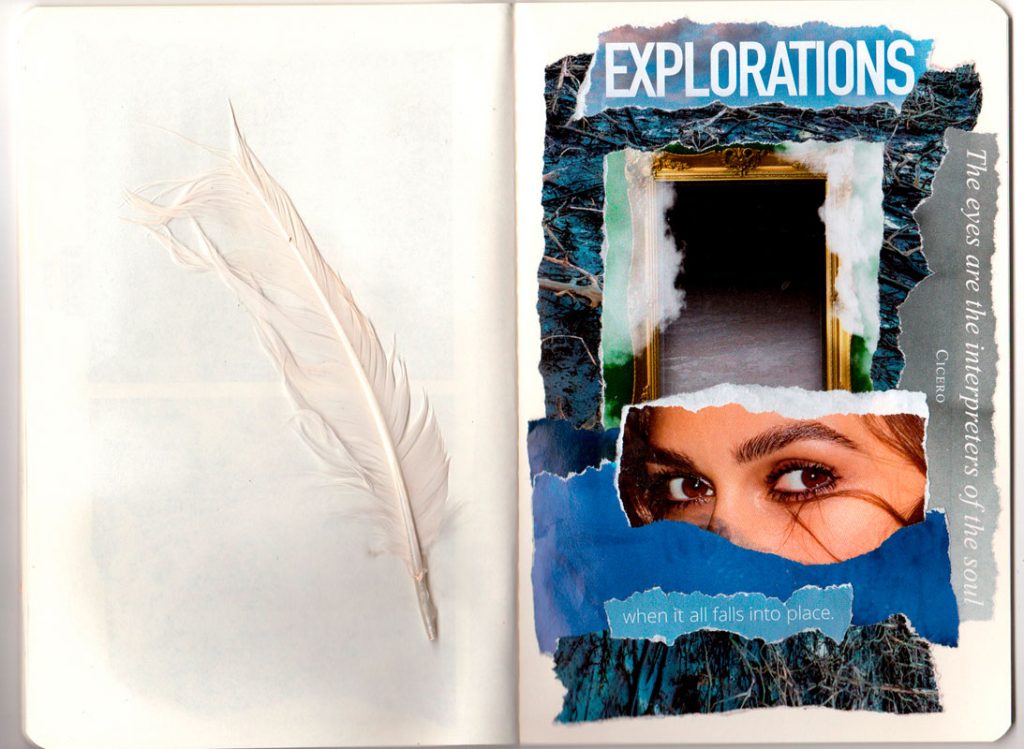 So… what's next?
We're not sure, but there will be more art, even if I'm fitting it between other projects as I plan for 2023 and beyond.