Hello,
My name is Eibhlin. It's said "Eileen." That's the English pronunciation of a sort-of Celtic/Irish name.
I describe myself as a cultivated creative. Those are the words that I choose to describe my style. (The phrase came from a book, Style Statement: Live by Your Own Design. I like it. The phrase and the book.)
The world seems to think I'm an author. And, well… yes, I guess I am.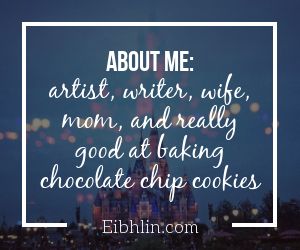 I've written articles. (Credentials include everything from Romantic Times to Herbal Quarterly to Lady's Circle, and a few hundred regrettable articles for WriteForCash.)
I've written books, mostly under pen names. Mostly related to history, but only loosely.
I'm a privacy fanatic, and regularly turn down producers' offers to create my own TV series, so that's all I'll say.
If you know my main pen name, do me a favor and don't share that information with anyone.  (I mean it.)
Long ago, I'll admit I wrote a book about vintage fashions. I need to revise and update that, now that it's out-of-print and the rights were returned to me.
In genre fiction, I'm sort of addicted to Regency England and Regency romances. In fact, I was working on a series for Warner Books, before they (abruptly) decided Regencies weren't profitable enough.
But lately, Magical Realism is singing a siren song. It may be my next port of call, as a writer. (What is "Magical Realism"? Well, that's a controversial topic. Some say it's like Harry Potter books. Others say no, it's more like Neil Gaiman. Or Ray Bradbury. I wish I could write even .001% as well.)
But, in general, I'm embarrassed by how many books I've started and abandoned.
Then there were the two how-to books are under my real name… they were written for convenience.
People kept asking me the same questions, over & over. To answer them, it was simplest to throw together a couple of books. I'm updating them in 2020, because – wow – they need rewrites. (That said, the basic information is still valid.)
Sitting at home in early 2020,  I realized I had a lot more to say here. Lifestyle stuff, I guess. Cooking, gardening, homeschooling, favorite TV shows, and… well, lots more.
(Have I mentioned that I'm easily distracted…?)
So that's my story.
And, oh yes, we live close enough to Disney World to see fireworks every night. In Orlando, that's not unusual. I kind of love this.
And – when the wind is blowing in our direction – we can hear the Magic Kingdom's Main Street parades & performances, the train whistle, and the ferry horns. It's truly magical.
(My mom was a freelance artist and worked on Disney-related projects. So I kind of grew up a "Disney kid." Ask me anything about Walt Disney or Disneyland or Disney World, and I'll go all starry-eyed and talk for hours.)
I'm happily married, have three wonderful children, and – in my spare time – I'm shamelessly addicted to TV shows about history, reality shows that include romance, and baking chocolate chip cookies. (My husband says he could have married me just for those.)
It's a good life. Sure, it's also a quirky, unusual one, but it's how my mother raised me, and how her father raised her.
I wouldn't change anything about what got me to where I am today.  Life isn't perfect, but it's pretty close.
As an Amazon Associate, I may earn a few cents from qualifying purchases. But, I don't link to any products I wouldn't recommend to my mother. Really. And, as an author, I earn royalties from any of my books you choose to read. So, thank you!  Also, Amazon and the Amazon logo are trademarks of Amazon.com, Inc, or its affiliates.