Hello,
My name is Eibhlin. It's said "Eileen." That's the English pronunciation of an Irish name.
This website is about life. Usually, it's about my life, and things I want to share with my friends.
Most of my posts are… well… whatever's on my mind. For me, life is a series of "ah-HA!" discoveries… I'm always curious. I'm always looking for original, delightful, and surprising things. "Creative magpie" might describe me. Patterns and resonance can be part of it, as well.
I read, a lot. My Netflix, Hulu, Amazon Prime, and BritBox queues are filled with documentaries, especially when they connect with history or art or both. I watch TED Talks and follow the Goop channels on YouTube.
I describe myself as a cultivated creative. Those are the words that I choose to describe my style. (The phrase came from a book, Style Statement: Live by Your Own Design. I like it. The phrase and the book.)

My creative career started at age 14 when I was hired as an artist, and – soon after that – was represented by an agent. I drew and painted everything from library displays to greeting cards to yellow page advertising, and more.
If you were part of the earliest Star Trek conventions in Los Angeles, you saw my artwork on their programs… and you probably met me, as well. (I was the one setting up chairs with Jimmy Doohan and Bill Campbell, and – during breaks – giggling with Grace Lee Whitney.)
Meanwhile, the world seems to think I'm an author. And, well… yes, I guess I am.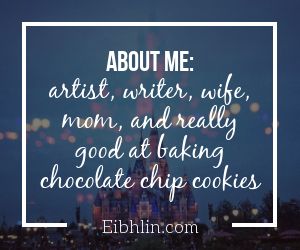 I've written articles. (Credentials include everything from Romantic Times to Herbal Quarterly to Lady's Circle, and a few hundred regrettable articles for WriteForCash.)
I've written books, mostly under pen names. Mostly related to history, but only loosely.
Long ago, I'll admit I wrote a book about vintage fashions. I need to revise and update that, now that it's out-of-print and the rights were returned to me.
Then there were the two how-to books are under my real name… they were written for convenience. People kept asking me the same questions, over & over. To answer them, it was simplest to throw together a couple of books.
Sitting at home in early 2020,  I realized I had a lot more to say here. Lifestyle stuff, I guess. Cooking, gardening, homeschooling, favorite TV shows, and… well, lots more.
So that's my story.
My long-term goal is to move to England, and live close to Stratford-upon-Avon. I'm sort-of a Shakespeare addict, but I also love the Britain's landscapes and climate and history and… well, you get the idea.
For now, my husband and I live close enough to Disney World to see fireworks every night, when they're scheduled. In Orlando, that's not unusual. I kind of love this.
And – when the wind is blowing in our direction and Disney is open – we can hear the Magic Kingdom's Main Street parades & performances, the train whistle, and the ferry horns. It's truly magical.
(My mom was a freelance artist and worked on Disney-related projects. So I kind of grew up a "Disney kid." Ask me anything about Walt Disney or Disneyland or Disney World, and I'll go all starry-eyed and talk for hours.)
I'm happily married, have three wonderful children, and – in my spare time – I love to bake, especially chocolate chip cookies. (My husband says he could have married me just for those.)
It's a good life. Sure, it's also a quirky, unusual one, but it's how my mother raised me, and how her father raised her.
I wouldn't change anything about what got me to where I am today.  Life isn't perfect, but it's pretty close.
As an Amazon Associate, I may earn a small amount from qualifying purchases. But, I don't link to any products I wouldn't recommend to my mother. Or your mother. Really. And, as an author, I earn royalties from any of my books you choose to read. So, thank you!  Amazon and the Amazon logo are trademarks of Amazon.com, Inc, or its affiliates. Your mileage may vary, and - by the way - my favorite ice cream is mint chip, and I often write in my robe and slippers. Aren't you glad you read all this...? lol