We started homeschooling in the 1980s when my husband was hired by an out-of-state company. We moved from Belmont (Massachusetts) – where many neighbors were Harvard and MIT professors – to a state where education wasn't quite such a high priority… to put it mildly.
Homeschooling was popular in that state, for obvious reasons. In fact, the homeschooling community was so large, it had split into two factions.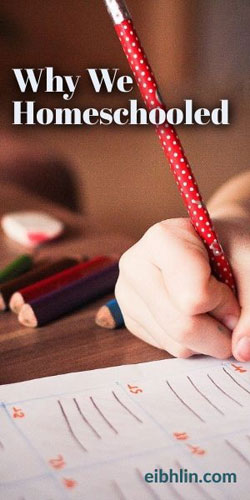 One group chose homeschooling for religious and educational reasons. Many of those parents were members of traditional and evangelical churches, and had clearly defined ideas of how (and what) their children should learn.
The other group favored an approach called "unschooling" and favored a more organic style. Those parents were usually from a hippie-style background, and eschewed structure as much as possible.
We participated in both communities' activities. It was kind of fascinating, and my children had an opportunity to interact with children from a variety of backgrounds.
Within a couple of years, also due to my husband's career, we moved again. And again. And then continued to move every two or three years. That was stressful, to put it mildly.
Rather than put my children – repeatedly – through the ordeal of new teachers, new textbooks, and new academic expectations… it was simpler to teach them at home.
And, there were some great benefits.
Age Is Not an Issue
One of the biggest benefits of homeschooling was avoiding "age-segregated peer dependency."
In that era, I recall one homeschooling advocate suggesting that dividing children into closed communities by their age… it made no more sense than dividing children into groups based on their shoe size.
I chuckled at that, but he had a point.
At regular homeschooling gatherings, my children played with kids ranging from toddlers to teens. They gravitated towards those with shared interests. No other criteria seemed to apply.
Today, all three of my children are as comfortable talking with people far younger or older than themselves, as they are with people their same age.
I like that.
But, I'm also enthusiastic about responsible homeschooling. That means encouraging your children to love learning.
Parents Can't Do It All
I doubt that any parent (or set of parents) can teach all subjects as well as schools can. For example, few homes have complete chemistry labs.
When my children were young, we did the best we could. In some cases, especially when we moved back to the Boston (Massachusetts) area, we took advantage of "open house" events at the many universities in the area.
Mostly, I tried to encourage them to read and learn, and delve into topics that interested them most.  (That's echoed in this article about three Harvard students who'd been homeschooled.)
Today, parents have access to far more resources. Those opportunities can make a big difference in your child's education.
But, you may have concerns beyond educational standards. Socialization – social time with other children – can be a volatile topic.
Socialization
When viruses (etc.) aren't a concern, there's that pesky socialization issue.
When we were homeschooling, that word was thrown at me as if it were a grenade. As if we were depriving our children of interactions with the outside world… especially children their own age.
It was easy to defuse that argument by pointing to homework, and the extra free time my children had.
For example, while children in public school were in classes or doing homework, we had time to go out to events in social settings.
A favorite memory is when we attended a public practice session of the US Olympic Swim Team. It was a small, very social gathering. My kids sat less than 10 feet from athletes they'd see on the TV just a few months later. And, in some cases, we chatted with those swimmers.
With local homeschooling groups, we went to regular picnics, each time at a different state park with their own museums, labs, or other activities.
Places like gyms and ski resorts offered homeschooling groups special discounts, to use their facilities on weekday mornings, and so on. We took advantage of those, too.
And of course there were church groups, Scouts, and more.
So, I'd argue that my children reaped the benefits of more (and better) socialization time than their counterparts who spent far more hours at a desk each weekday.
None of this was easy, since my husband was rarely available to share  homeschooling responsibilities. And, at the same time, I was pursuing my own career as a traditionally published author and journalist.
But we did it. And it worked.
Looking Back
I might have done many things better. But, with the available resources – not even close to what parents can access now – I think the children & I did fairly well.
Homeschooling isn't for everyone. In fact, it can be daunting for parents who have no alternative, during times when schools are closed.
But, I can say with confidence that – at least short-term – most parents can provide good educations with the help of online and community resources.
And, at the same time, you can build wonderful memories with your children.
As an Amazon Associate, I may earn a small amount from qualifying purchases. But, I don't link to any products I wouldn't recommend to my mother. Or your mother. Really. And, as an author, I earn royalties from any of my books you choose to read. So, thank you!  Amazon and the Amazon logo are trademarks of Amazon.com, Inc, or its affiliates. Your mileage may vary, and - by the way - my favorite ice cream is mint chip, and I often write in my robe and slippers. Aren't you glad you read all this...? lol