These are some of the articles that interested me today.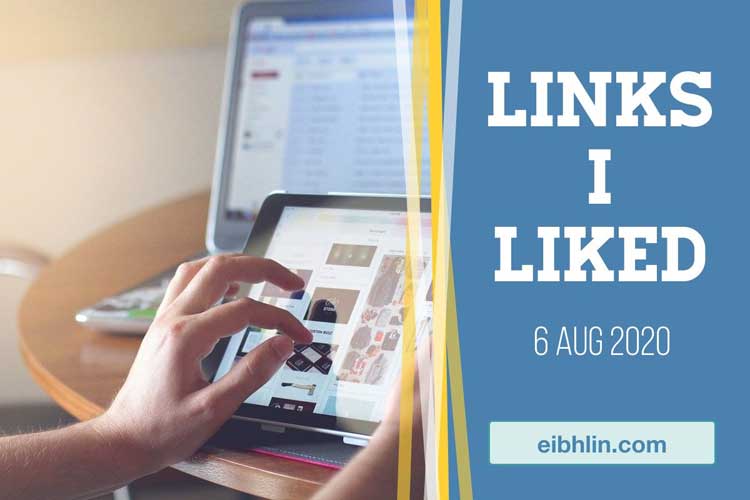 Five-Minute Coronavirus Stress Resets – NY Times – From cool water to hyperventilating, this article includes some easy, fun, and zany ideas.
For breathing, I'm currently testing the Wim Hof method, also featured on Netflix's Goop series.
Admittedly, the Wim Hof method might be risky for anyone with asthma, breathing or heart issues, health challenges, and so on.
If you decide to try it, I recommend watching the tutorial first, because Wim includes tips you won't find in his other videos, including his beginner video. (I'm starting with just one 30-breath cycle, and building up, slowly.)
Food Shortages? Nope, Too Much Food In the Wrong Places – NPR article. In many cases, climbing food prices and shortages result more from supply-chain issues, and not actual food supplies. We can fix this!
How a discovery in an Iowa factory led Cargill to work with Goop – Red Lake Nation News.
After discovering that some factory workers' immunity was really, really good – and it was because they worked at Cargill – the company expanded their R&D efforts to make this resource available to the public. … Be sure to note that Country Life (especially their Gut products) is among the vitamin companies that got on board with this immunity booster.
Lately, you may have noticed my rants about Facebook allowing altered, cruel videos of Nancy Pelosi to remain on their site. But, to be fair, Facebook took down one of Trump's posts. (CNN article.) I'm not sure they get much applause for that, but I felt like I should go out of my way to be as balanced as possible, as I still avoid Facebook most of the time.
Meanwhile, watch this closely if you're relocating to work remotely in a different state from your employer: You might owe income tax in two states (CNN article).
And, getting back to bliss… I kind of love this video showing someone building tiny worlds, by hand:
As an Amazon Associate, I may earn a small amount from qualifying purchases. But, I don't link to any products I wouldn't recommend to my mother. Or your mother. Really. And, as an author, I earn royalties from any of my books you choose to read. So, thank you!  Amazon and the Amazon logo are trademarks of Amazon.com, Inc, or its affiliates. Your mileage may vary, and - by the way - my favorite ice cream is mint chip, and I often write in my robe and slippers. Aren't you glad you read all this...? lol