We're in a rapidly changing world, and have no idea what the new "normal" will look like. In addition, many people are out of work. And some have gone through two cycles of layoffs/furloughs, now.
Smart people are looking ahead, and covering as many bases as they can. They want to be ready, and in the right place at the right time, when things really start to reopen, and jobs (with good pay) become available.
Here are a few things to consider if you're at home and hoping for a new or better job in the future.
Can you write?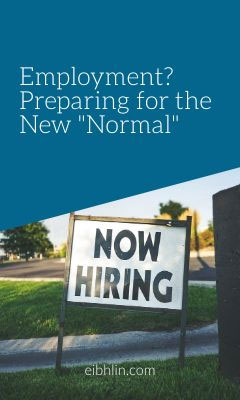 Short-term, I'm enthusiastic about writing… mostly fiction, especially short-ish fiction, because that's what many readers seem to crave at the moment.
There are many resources. Chris Fox is one of the best, as is the Facebook Group he created, 20BooksTo50K. Join it if/when they're open to new members.
Chris's Write to Market book is a modern classic. Even if some of the info isn't entirely new news now, I still tell people to read it to understand the basics of indie publishing.
Also, Chris's YouTube channel is filled with all kinds of great advice. Just don't get overwhelmed by it, okay?
Many friends have – like me – been impressed with Neil & Jen Bakewell's 21-Day Course that takes you from "gee, I'd like to write a book" to actually published in 21 days… if you follow their schedule. (I won't pretend that it's easy, but it is something you can do if you have a couple of free hours each day, plus extra time on the weekends.)
If that link doesn't work, check back in a couple of months. I'll post a fresh link when the course is open again.
Also, Sterling & Stone provide useful advice, as well.
Can you learn?
So many formal and informal education resources are offering free courses, I can only list a few here.
Ivy league universities and others are offering free courses, and many of them can help you acquire the credentials you'll need to compete in the new job market. I mean, really, if you're going to study anywhere (online), why not aim to impress your future boss?
Here are some useful links:
Or, if you're interested in a creative career, CreativeLive offers free courses every week. They may help you start a fresh career, or build on talents you already have.
Watch trends!
Watch for clues about the future. One way is to read Lifehacker and follow links in their articles. Sure, their articles are useful, but the links can be the real pot o' gold at the end of the rainbow. Choose a topic that interests you, and proceed down every winding path you find. (Some will be better than others.)
Here are some mailing lists that can take you even further.
Exploding Topics – weekly trending topics (Again, follow the links!)
Wunderman Thompson – quirky, but read between the lines to see interesting developments
Non-Obvious Newsletter – another weird, sometimes-fascinating newsletter that highlights very odd things. Some get a raised eyebrow response. Others are more connect-the-dots material. And a lot of them are just blink-blink for me. (Meaning: I do not get it. Are they on the same planet as I am…? <- Rhetorical question.)
The Prepared is mostly about manufacturing. I read it anyway. Odd, interesting things turn up among the topics and links.
Movements is about… well, movement. In other words, transportation, personal and commercial. Understanding where transportation is going (literally and figuratively) can highlight where the jobs will be… again: literally & figuratively.
I'll add to these lists as I notice fresh, useful resources.  Meanwhile,  Pocket offers specialized articles, and – of course – Medium can be well worth browsing.